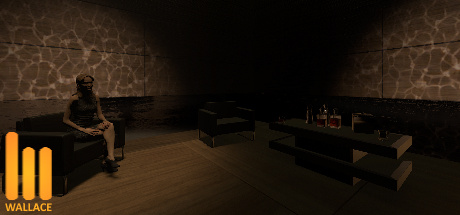 Wallace Office from Blade Runner 2049
I'm a huge Blade Runner fan and love the atmosphere in Blade Runner 2049 so much that I just had to build Niander Wallace's Earth Office for VR!
It's wonderfully Zen; an aesthetically-pleasing place to just let it all hang-out. Grab yourself a manhattan, sit back in a nice leather chair, and bathe in light as Koi swim by...
This updated version more closely matches the room onscreen and runs faster. (See Readme.txt for details.)
System Requirements:
OS: Windows 7 (64-bit) or newer
CPU: Intel i5-4590 equivalent or greater
RAM: 8GB
GPU: NVIDIA GTX 970 / AMD 290 equivalent or greater
VR: HTC Vive or Oculus Rift w/SteamVR
Controllers: Vive Wands, Oculus Touch, Keyboard & Mouse
NEW IN V1.31
- Dramatically improved lighting using Unity HDRP
- Volumetric fog, refractive glass, better water, etc.