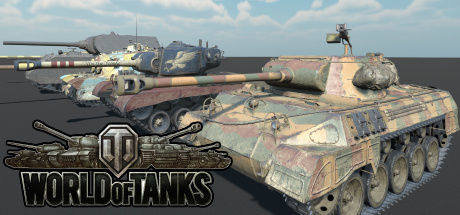 World of Tanks Viewer
Ever wanted to stand beside a Maus or T57 tank? Now you can!
View twelve "high definition" models from World of Tanks with your VR headset.
The models are actual-size, but you can toggle-them to 1:16 scale using the Menu button, which allows you to grab and rotate them.
TANKS
- Panzerkampfwagen VIII Maus
- T57 Heavy Tank
- T-62A Medium Tank
- M18 Hellcat
- M4A3E8 Sherman "Fury"
- Mark I Gun Carrier
- Tortoise Heavy Assault
- Centurion Action X
- Leichttraktor Vs.Kfz.31
- AMX ELC bis
- T34-85 "Rudy"
- T26E5 Jumbo Pershing "Patriot"
SYSTEM REQUIREMENTS
- OS: Windows 7 or Higher
- Input: HTC Vive Wand or Oculus Touch
- Headset: HTC Vive or Oculus Rift w/SteamVR
NEW IN V1.3
- Oculus Touch support
- Gave the Tortoise some colorful camouflage